The 6th member of the Art in Paradise Global Group – The Largest 3D Museum Group in the World. Other outstanding members are: Art in Paradise Thailand (Pattaya, Bangkok, Chiang mai), Malaysia and Australia.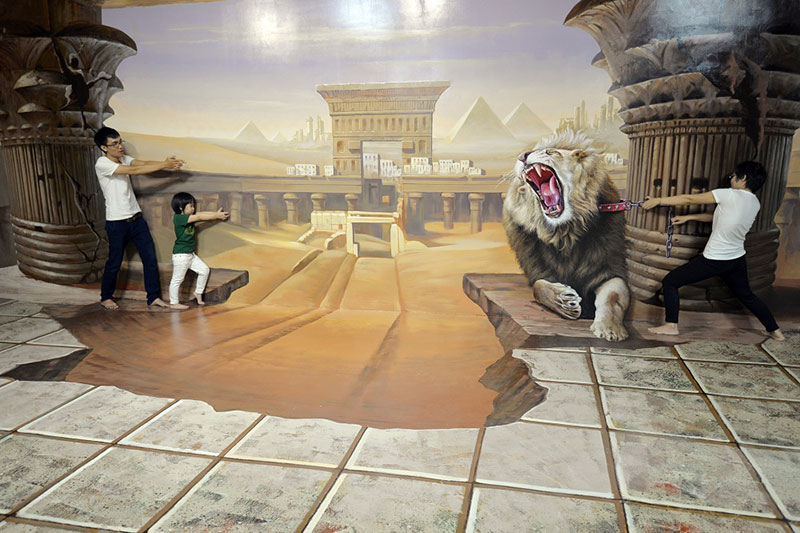 Where you can have the opportunity to discover more than 130 realistic 3D works, our masterpieces are all hand painted, by talented artists from South Korea. An interactive three-dimension art world, visitors not only sees 3D paintings but also become part of them.
Art in Paradise – 3D paintings gallery in Da Nang not only gives you happiness, but also create imaginations beyond possible reflecting from each photo you will post.
The gallery covers an area of ​​4000 square meters divided into 9 zones: World, Classic, Main Hall, Safari, Fantasy, Aqua, Optical, Active, and Ancient Egypt.