If you are thinking about travelling to Vietnam, one of the first things you need to be clear about is what type of Vietnam visa you will need depending on your nationality and how you can apply for it. To give you all the information we have created this mini guide so that you know how to process your visa to travel to Vietnam.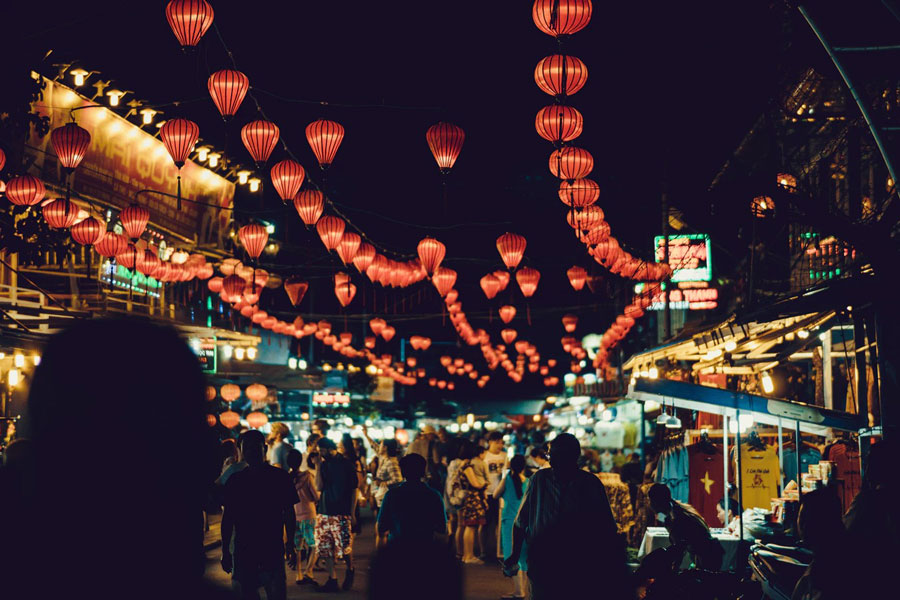 VIETNAM VISA REQUIREMENTS
If you want to process your visa (travel for more than 15 days) to Vietnam these are the requirements you must meet.
Passport valid for 6 months (6 months before the expiration date).
Passport size photo.
Fill in the form provided by the embassy or consulate.
The cost of the visa varies between 40 usd – 70 usd, depending on the place from where the proceedings, the amount of time you want to be in the country (1 month / 3 months), the number of entries you want to do (single entry / multiple entries) and the time you want to wait to pick it up (the cheapest option is at 24 h).
WHERE TO APPLY FOR YOUR VIETNAMESE VISA
If you are travelling in Southeast Asia and wish to apply for a visa for Vietnam in some of the neighboring countries, you can do so in the following cities:
Thailand: Bangkok
Cambodia: Phnom Penh, Sihanoukville and Battambang
Laos: Luang Prabang, Vientiane, Savanakhet and Champasak
HOW TO APPLY FOR AN ONLINE VISA TO TRAVEL TO VIETNAM.
A cheaper and more convenient alternative to physically processing your Vietnamese visa at embassies or consulates is to do it online. The online visa allows you to save time and save some money because it allows you to get discounts according to the number of travelers who are processing it.
If you want to apply for your Vietnam visa online, these would be the requirements you must meet:
Vietnam Visa Requirements – Vietnam Online Visa.
Valid passport with 6 months of seniority (6 months before the expiration date).
Passport size photo.
Fill in the form provided on the contact website.
Once in the country you must present the letter of invitation that will be sent by email when you apply for your visa online. With your processed E-Visa you will be able to enter the country through the following airports and border crossings.
1 – International airports in Vietnam:
Tan Son Nhat International Airport (Ho Chi Minh City)
Noi Bai International Airport (Hanoi)
Da Nang International Airport
Cam Ranh International Airport (Khanh Hoa)
Can Tho International Airport
Phu Bai International Airport
Phu Quoc International Airport
Cat Bi International Airport
2 – LAND BORDERS:
Nam Can Landport
Song Tien Landport
Tinh Bien Landport
Xa Mat Landport
Mong Cai Landport
Moc Bai Landport
Lao Bao Landport
Ha Tien Landport
Huu Nghi Landport
Cau Treo Landport
Cha Lo Landport
Bo And Landport
VIETNAM VISA ONLINE FREQUENTLY ASKED QUESTIONS
Here are some common questions and their answers.
HOW DO I PAY MY VISA ONLINE?
When you are processing your visa, you will see that there are 2 types of charges or payments. On the one hand the cost of the visa (service fee) and on the other hand the stamping fee.
The latter you will have to pay directly on arrival at the Immigration Office of the Government of Vietnam which has enabled at each airport or border crossing. These payments are advised to be made in usd. Visa fees can be paid by credit card or PayPal.
HOW LONG DOES IT TAKE TO PROCESS THE VISA APPLICATION AT THE IMMIGRATION OFFICE AT THE AIRPORT?
Generally, it is fast, although it will depend on the time of the year… in high season it will be slower than in low season… think that it is the most used visa option for Vietnam at the moment.
HOW CAN I SAVE MONEY BY PROCESSING MY ONLINE VISA FOR VIETNAM?
You can save money with the service fee if you are more than 2 people, the more visas processed together the cheaper it will be. For example, 2 or 3 people. Remember that the stamping fees would be fixed.
WHAT SHOULD I DO IF I WANT TO EXTEND MY VIETNAMESE VISA?
If you are in the country and you want to extend your visa another 15 days, you should contact an agency in the country to process your papers.
The cost of processing will depend on the agency (55 usd) and the delivery time will be around 7 days. During those 7 days the agency must keep your passport. If you want to extend your visa for more than 1 month must do the same procedure or leave the country and re-enter at least 30 days.
If you stay in overstay, if it is only 1 day there are usually no problems but if it is more you will have to pay a fine of 25 usd per day.
WHAT SHOULD I DO IF I WANT TO GO OUT AND RE-ENTER VIETNAM?
If your idea is to visit the country, go out, travel through some of the neighboring countries and re-enter Vietnam you will have to apply for a multi entry visa before your new.
If, on the other hand, you want to return to the country in fewer days, you will have to apply for a simple entry visa for your second stay in the country. The best way is to apply online.
Vietnam BACKPACKING TIPS
You are traveling through Southeast Asia and your idea is to cross the borders by land we advise you to apply for your Vietnam visa in countries like Laos or Cambodia, in Thailand is somewhat more expensive.
If you have little time and you are very clear that your entry will be by plane to the country the best option is to apply for your visa online.
Source: www.vietnam-visa.com