Diamond Sea Hotel Da Nang
Diamond Sea Hotel Da Nang rooftop pool sits atop a 20-story hotel, offering one of the best panoramic views over Da Nang City and the endless ocean. Staying at Diamond Sea Hotel Da Nang Beach, you can go swimming every beautiful sunshine morning and enjoy every romantic sunset afternoon with a frozen-cocktail serving one of the nice rooftop pool in Da Nang.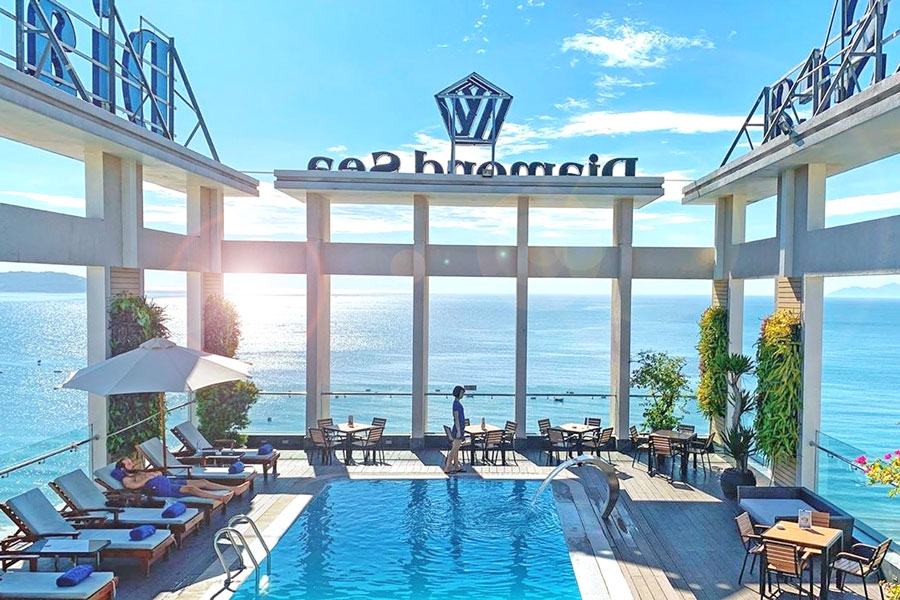 À La Carte Da Nang Beach
A La Carte Da Nang Beach's infinity pool offers stunning 360 degree views of Da Nang My Khe Beach. This nice rooftop pool has a lounge area with sun beds for guest relaxing and enjoying amazing views.
San Marino Boutique Da Nang
Located in Vo Van Kiet street, San Marino Boutique is a colorful window opening your view to My Khe beach with one of nice rooftop pool in Da Nang. Chilling out at hotel pool, guest with have true relaxing moments beside amazing cocktails and drinks.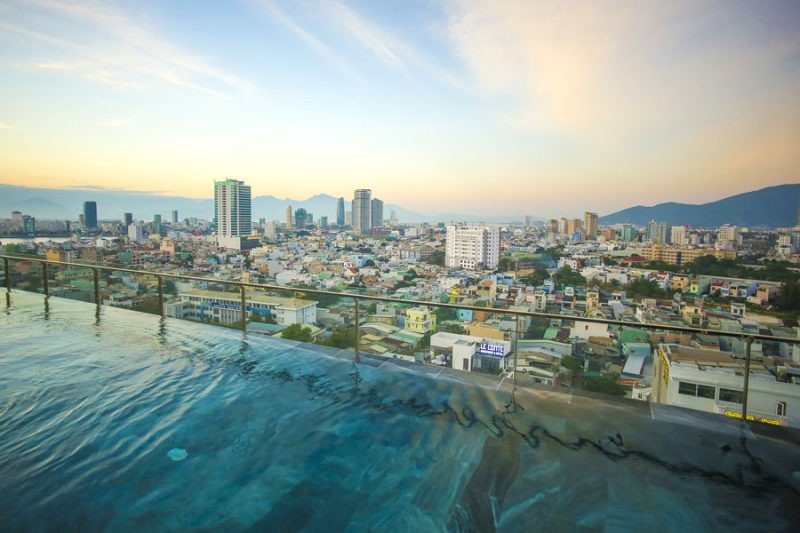 Zen Diamond Suites Da Nang
Zen Diamond Suites indoor swimming pool offers excellent facilities to be a great way to kick-start your day or de-stress after a busy afternoon. Overlooking the view of the city and the sky, you can enjoy a swim, relax in the lounging area, and make use of the Jacuzzi at the poolside. Also, hotel dedicated kid pool will definitely give your children a happy time in the water.