The Danang International Fireworks Festival 2023 is scheduled to organzie in early June, specifically from June 3 to July 8. Held every Saturday night for five consecutive weeks, the festival will feature eight competing teams, including seven international teams from England, Italy, Poland, France, Australia, Canada, Finland, and the host team from Vietnam, Team Da Nang.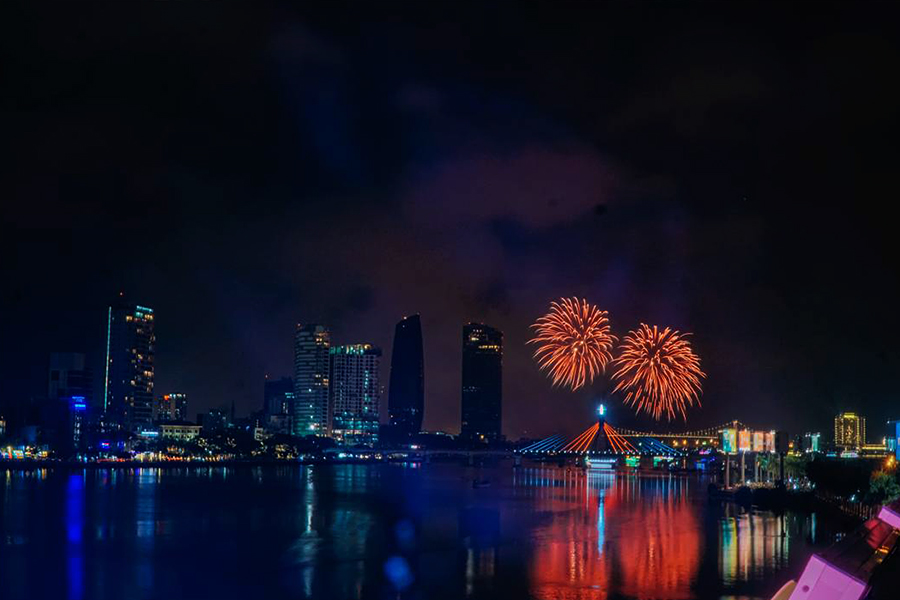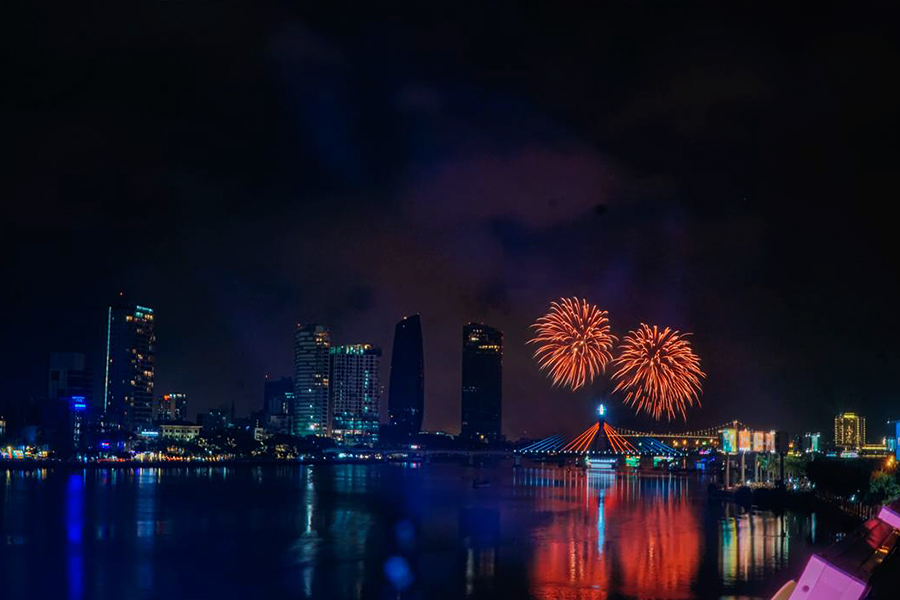 On the opening night, Team Da Nang will face off against Finland, and subsequent matches include Canada vs. France on June 10, Italy vs. Australia on June 17, and Poland vs. England on June 24. The final competition will take place on July 7th or 8th.
The theme for this year's festival is "World without distance," which honors the recovery of world tourism after the pandemic. The Han River will again be the stage for the event, and organizers plan to decorate the area with peach bells, which is one of the symbolic flowers of Ba Na peak.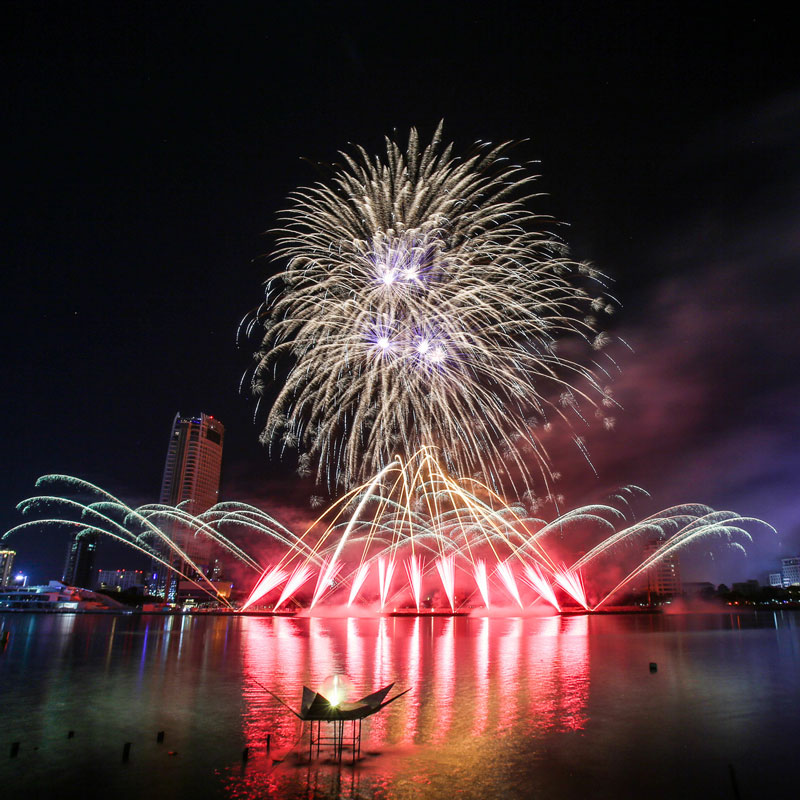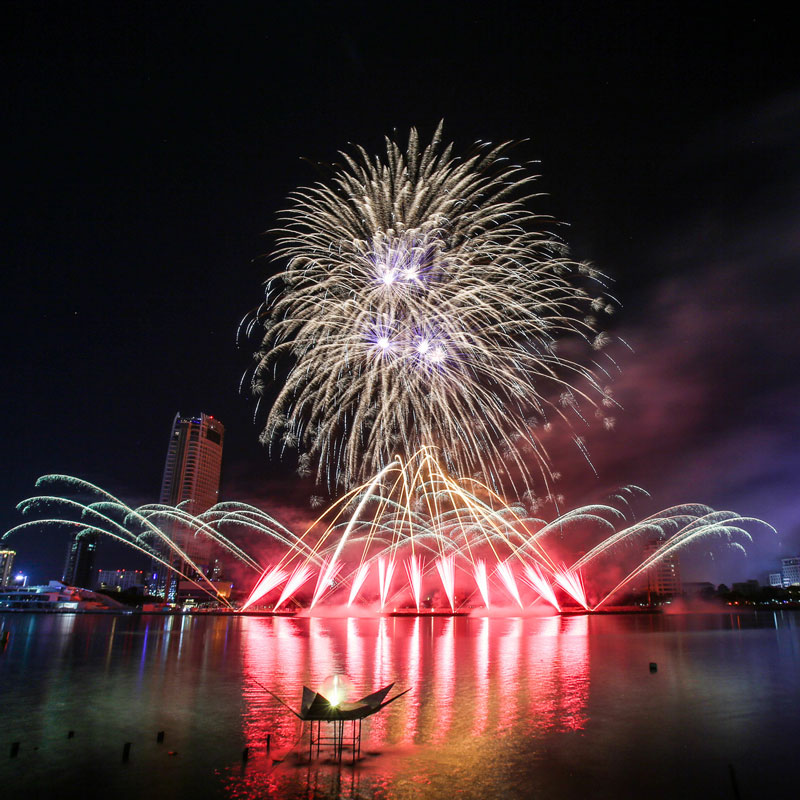 Each team will perform a 20-minute thematic fireworks display agreed upon by the organizers. The themes include Love Without Distance, Peace for the World, Equality for Humanity, Unlimited Creation, and Sustainable Tourism Development.
This year's festival marks the 11th fireworks festival, and it contributes to bringing Da Nang the title of "Asia's leading festival-event destination." To serve both residents and visitors, the city will organize many ancillary activities such as festivals, music, and art events during the festival period.
The last time the Danang International Fireworks Festival was held in 2019, it created a tourism boom in Da Nang, with nearly one million visitors coming to the city in just over a month.