In recent years, the form of on-site tourism – STAYCATION – has been evaluated as a very affordable form of tourism for many people. The trend of a staycation is becoming increasingly popular, especially since the Covid-19 pandemic spread around the world.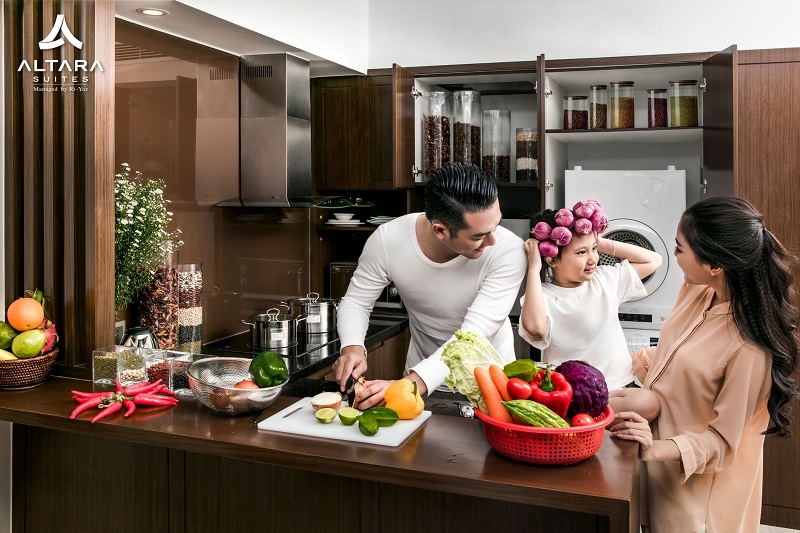 Social distancing regulations in many countries have had a significant impact on long-term travel. Tourists prefer staycation to ensure both safeties against the pandemic and time to relax after long days at work.
Families and groups of young people frequently choose to stay at high-end resorts and hotels to experience this type of on-site tourism. Instead of purchasing a flight ticket to travel to distant locations, carefully planning a long vacation, or calculating the cost, we can drive our own car or take a taxi to reach the destination. Vacation time can also be more flexible, taking advantage of weekends to travel.
Da Nang has returned to the "new normal" state, with many service activities, including tourism, gradually being eased as the pandemic has been controlled. Ms. Truong Thi Hong Hanh, Director of Danang Department of Tourism, stated on October 13 at the first "People's Council with voters" program in 2021 organized by the Da Nang City People's Council: "Danang is expected to reopen tourism under the motto of proactively adapting and ensuring the safety of tourists and tourism industry staff. First, we will greet domestic visitors and pilot international visitors with the slogan 'Enjoy Danang'."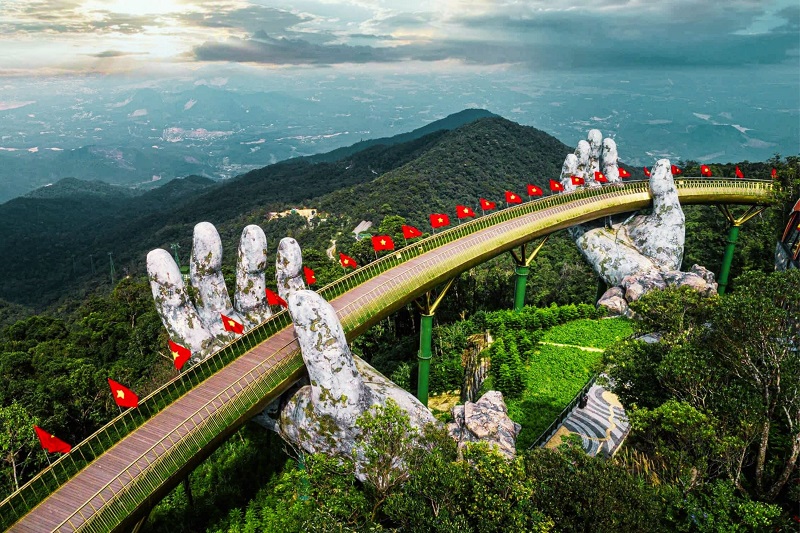 This is fantastic news for the people of Da Nang and tourists from all over the world because Da Nang has always been a safe and appealing destination for domestic and international visitors. This is also an opportunity for Altara Suites to serve its customers again.
With luxurious and modern designed interior and international five-star services, Altara Suites is an ideal choice for you to experience with family and friends on weekends. All Altara apartments are equipped with a kitchen, a refrigerator, and kitchen utensils so that guests can unleash their creativity on delicious dishes for the family. In addition, Altara also owns one of the highest infinity pools in Da Nang city, so that you can enjoy the panoramic view of the city at sunset, combined with a steam room and sauna will help you have moments of complete relaxation. Moreover, with the advantage of being a luxury apartment hotel, each apartment of Altara has a spacious living room, but still very cozy, extremely suitable for birthday parties, or more romantic is for a wedding proposal or wedding anniversary.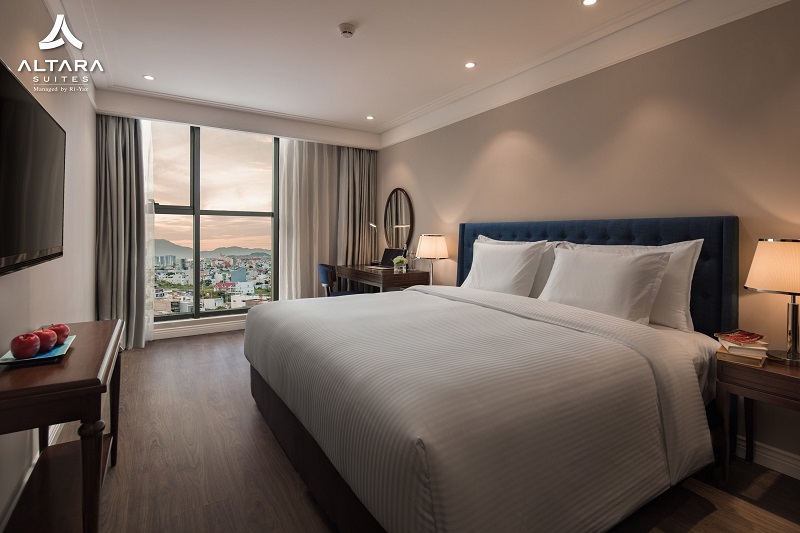 Altara Suites, in particular, is running a stay voucher promotion in which you can book today and choose your stay date until December 31st, 2022, and absolutely worry-free about price changes. This offer makes it even easier for you to plan and enjoy your vacation.
Altara Suites Danang
120 Vo Nguyen Giap Street, Phuoc My Ward, Son Tra District, Danang City.
Email: reservations@altarasuites.com
Hotline: 0236 268 7979 or 0961031179