Da Nang Buddist Museum was located in 700 mile square of Avalokitesvara pagoda, Ngu Hanh Son District, Da Nang city which is a place currently stored hundreds of ancient artifacts about Buddhism and become a new destination in exploring Marble mountain since January 2016.
Address: Quan The Am Pagoda (Avalokitesvara) Pagoda (48 Su Van Hanh street, Ngu Hanh Son district)
Price: Free
Open time: 7h00 – 17h00
Visit duration: 01 hour
Best time: 9h00
Good for travel: First time visit
Price range: Free
What to explore:
Nowadays, the museum has been displaying over 200 artifacts that crystallizing the unique cultural values including Bodhisattva Guan Yin statue, Avalokiteshvara riding dragon and many parts of ancient statue such as Sakyamuni, Maitreya, Bodhisattva Kuan-yin, ChampaAvalokiteshvara, AmitabhaSakayamumi, bronze bell… Besides, the pagoda is currently stored many artifacts which are statues of Buddha, Buddha scripture, historic burners, worship things… dating from VII to the late XIX, XX century.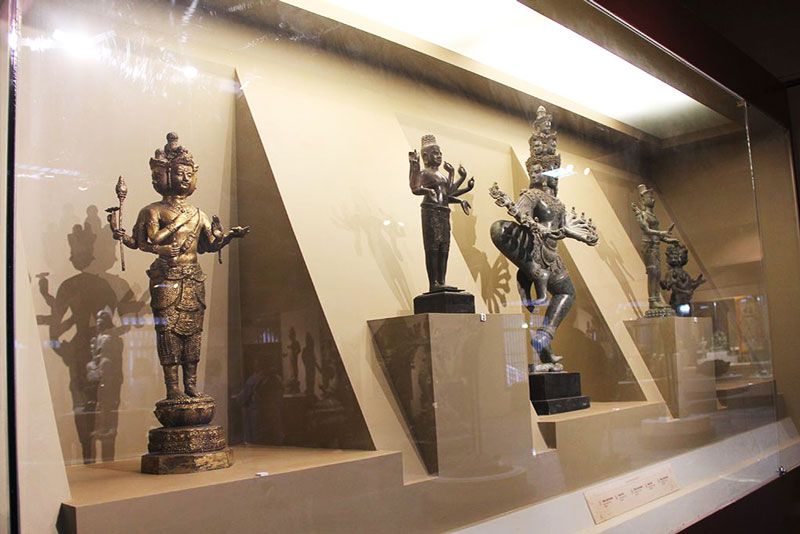 One of the most exclusively unique artifacts which cannot be ignored in the displaying collection is Avalokiteshvara seating on an animal with dragon head and fish body, donated by local people when they accidentally got it while digging up few years ago. The status is about 50 m high, weighs 7 kilograms and was made by cast copper dating from the late 19th century. Now the museum is opened to the public with no fee in order to welcome tourist interested in Buddhist spirituality. Visiting the Marble mountains, visitors should take time to admire the collection which is exhibited in the first Buddhist museum of Vietnam.
How to get there:
You can come to Da Nang Buddist Museum by many ways including bus, motorbike, bike, taxi, car.
Reviews:
Unique values of Buddhist cultural heritage
The First Buddhist museum in Viet Nam