Da Nang International Fireworks Festival – DIFF 2018 as entitled "Legends of the Bridges" will take place in two months, starting from April 30, 2018 up to June 30, 2018, involves 5 competition nights of 5 separate themes: Love, Time, Happiness, Desires and Friendship and features 8 competition teams from these following countries and territories: Vietnam, Poland, France, the US, Italy, Hong Kong, Sweden and Portugal. Besides established and highly accomplished teams in the preceding fireworks festivals, the DIFF 2018 also features new teams who will not disappoint all spectators with their brand new fireworks displays.
Main street near fireworks area
Bach Dang Street – Nhu Nguyet Street
Tran Hung Dao Street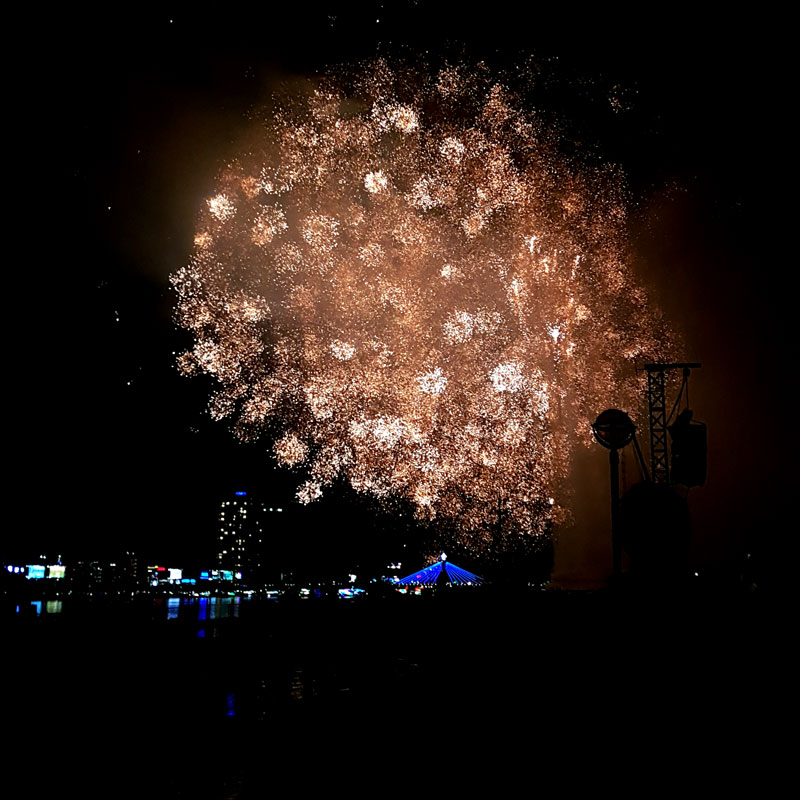 Bridges in Danang
Han River Bridge
Thuan Phuoc Bridge
Dragon Bridge
Restaurant in Danang
Honestly to be the perfect place in town to watch Danang International Fireworks Festival 2018 and enjoy special buffet, 99+ Sky Lounge introduces a best deal for tourist who come to Da Nang city in summer 2018.
300 tickets per fireworks festival night – 1.200.000 VND/ticket (non VIP spaces). Moreover, you can get "crazy sales" with the first 50 tickets which would be 850.000 VNĐ/ticket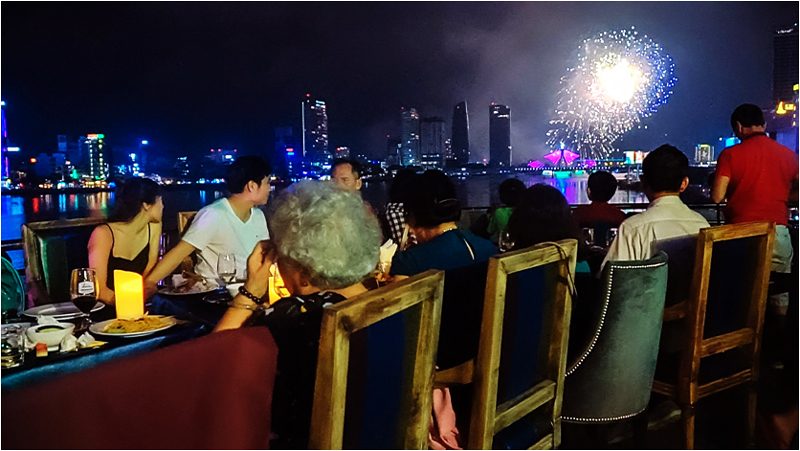 Highest Hotels in Danang
You can choose some hotels with the high floor to have panoramic view to watch Danang International Fireworks Festival, one of the best hotels are below
Novotel Danang
This 5-star hotel has prime location, near the fireworks zone, you can watch fireworks from your own room. (Book Novotel Da Nang with promotion price here)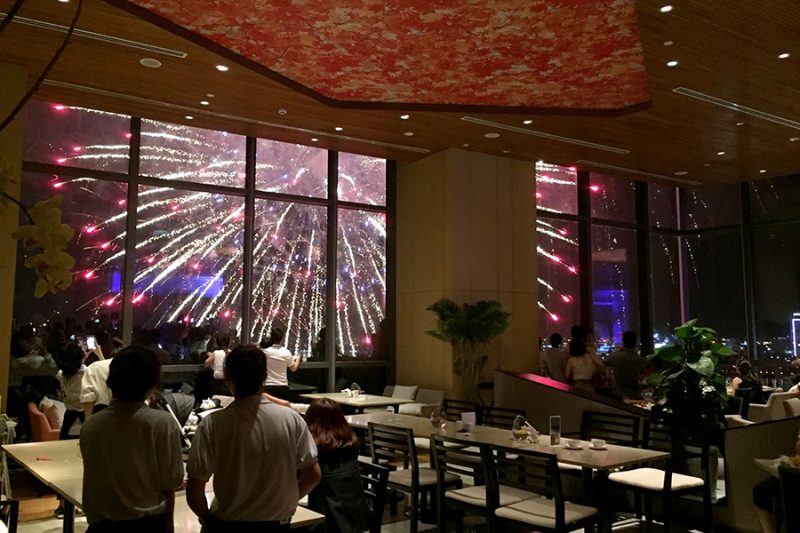 Diamond Sea Hotel Danang Beach
Located right opposite My Khe Beach, Diamond Sea is an ideal place to watch Da Nang fireworks from SkyBar on 21 floor. (Book Diamond Sea Hotel Da Nang with promotion price here)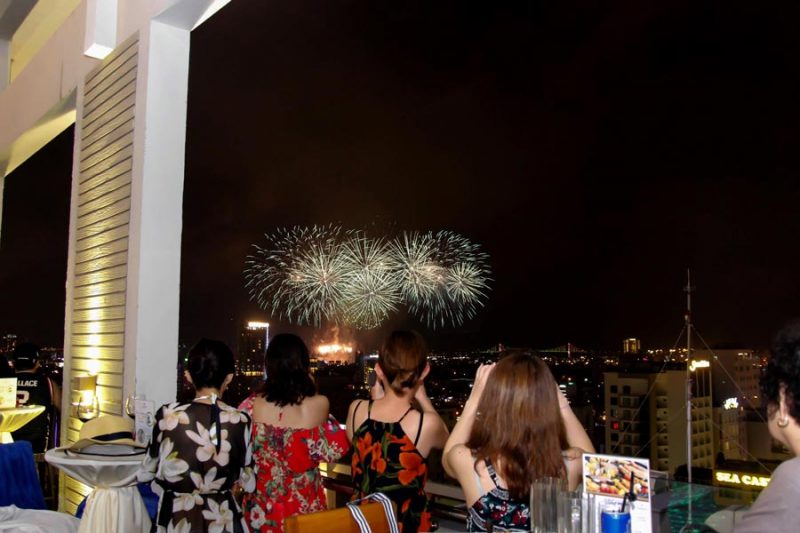 Zen Diamond Suites
Zen Diamond Suites is a center 4-star hotel offers you a spectacular view from its room to watch Da Nang International fireworks festival 2018 (Book Zen Diamond Suites Da Nang with promotion price here)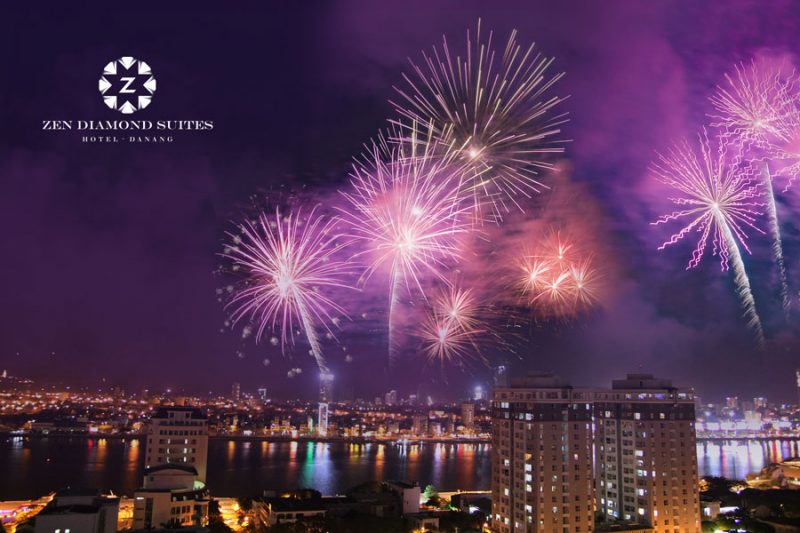 Best hotels to watch Da Nang International Fireworks Festival DIFF 2018
Useful Tips:
Should come early to have the best spot for watching fireworks
Find some places around for parking your vehicles, VND15.000 – VND20.000 for 1 motorbike
Follow the instruction of police to avoid traffic jam